It took the company 1.5 years to come up with a cool 3D touch interface and its here, HTC Touch Diamond is a kind of smartphone i would really like to have in future, the design and TouchFLO3D touch interface is cool. TouchFLO 3D provides animated access to people, messaging, email, photos, music, weather and more. In addition, it features innovative touch-sensitive control for interacting with Touch Diamond. Watch out the hands-on Youtube video after jump.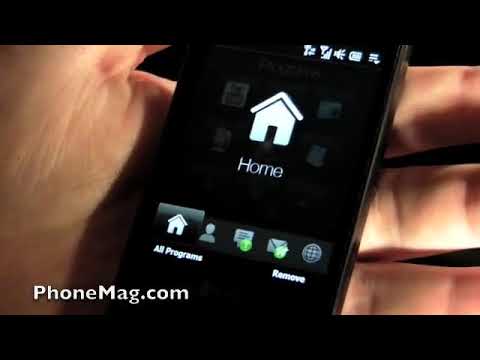 Features of HTC Diamond:
2.8-inch touch screen, with four times the pixels of most phones.
3.2 megapixel auto-focus camera for quality stills and video.
Connectivity: WCDMA / HSPA: 900/2100MHz. HSDPA 7.2 Mbps and HSUPA
Operating system: Windows Mobile® 6.1 Professional
Vibrant TouchFLO 3D user interface perfect response to finger gestures when scrolling through contacts
Powered by the 3D graphics processor.
Cool looking HTC Weather – providing a constant view of weather at home and abroad.
Surf and download at broadband speed with HSDPA internet connectivity.
Internal memory: 4 GB Internal Storage, 256 MB flash, 192 MB RAM.
Integrated GPS for use with maps software for a full turn-by-turn satellite navigation experience.
Standby time: GSM: up to 300 hours/100 hours with push email
Interface: HTC ExtUSB (mini-USB and audio jack in one; USB 2.0 High-Speed)
Expected to become available around 2nd half of 2008 with price tag of $772( 32,868 INR)
Check Out Related Posts: