The magical Microsoft Digidesk touch screen surface computer which we discussed almost a year ago has now become a reality and AT&T will be the first company to get hold of one such futuristic workstation. Microsoft surface is equipped with technologies like totally touch screen interface, identifying objects placed on its surface, voice recognition, document digitizer and a lot more.
Microsoft Surface has a big 30 inch multi-touch sensitive display and it can also synchoronize data with devices( smartphones) on its surface. Starting from April 17 AT&T will have Microsoft Surface installed in New York City, Atlanta, San Antonio and San Francisco stores and deployment in other markets will be decided based on how consumers react to this technology.
Microsoft Surface gives individuals or multiple people the opportunity to interact with devices and content in a way that feels familiar — by using touch, gestures and placement of devices on the display. In essence, it's a surface come to life for exploring, learning, sharing, creating, buying and much more.
Here is the Youtube video of Microsoft Surface in action: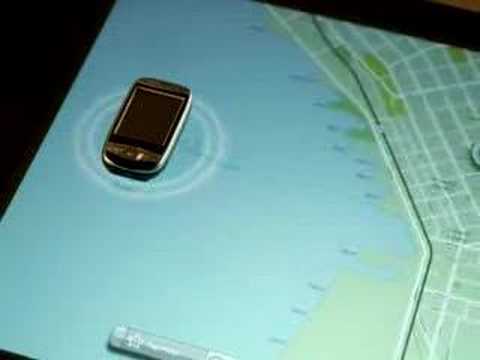 Microsoft Surface official website.
Check Out Related Posts: