These Concept USB drives can change their shape according to data in it .The Spongebob is a empty USB drive which will transform into ugly Blowfish when it is full of data so that you can have the idea of empty or full USB drive just by looking at the drive . Another concept USB drive is the Flashbag USB drive which has micropump in it.
(Click on Read more to expand)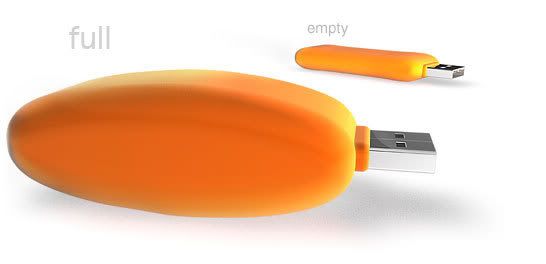 The size of the device changes depending on the amount of data it holds. When the device is about to blow up you will see the familiar error message on your screen: «There is not enough free space».When swithched off the flashbag remains pumped up, so you can estimate with the naked eye how much more pics, books and music albums can be transferred into it.

Check Out Related Posts: