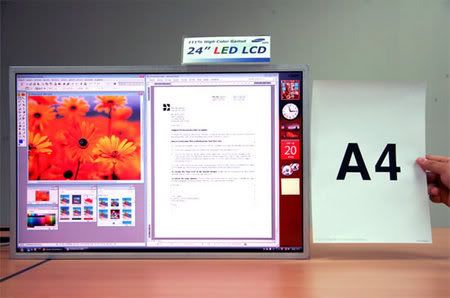 Samsung to launch unsurpassed image quality Backlit monitors to challenge the highest quality television sets available today. Samsung has announced that it will start the production of the LED backlight enabled monitors which will provide never before colour quality with exceptional user experience.
(Click on Read more to expand)
Samsung will start manufacture its 24 inch LCD panel with LED backlight in the 2nd quarter
of 2007. The new LCD series will provide ultimate user experience with true to life colours
and will be sporting the

180 degree

wide viewing angles at the highest contrast ratio of
LCD monitors available today(1,000:1).
price and availability not disclosed yet.
Check Out Related Posts: