Till date Android lacked an application to tune and modify sound of recorded voice. There is already an application called I am T-Pain available to iPhone users that can perform voice recordings with user defined tuning settings. Now Android users can also avail this facility with the help of MicDroid application.
MicDroid adds auto tune like effects to what ever you say or sing and then converts the recorded audios into wav files that can be applied as ringtones or sent via email. You can also mix Auto Tune and regular effects together in recorded vocals. Micdroid's output quality depends on number of settings and adjustments like key, correction level and pitch.
This application is in its early stage and hence has few minor bugs and limitations like the application exits sometimes without any error warning, does not offer live effect and the GUI is not much interactive. It is incompatible with devices such as G1, Galaxy S and MyTouch3G.
Watch the Video of MicDroid in action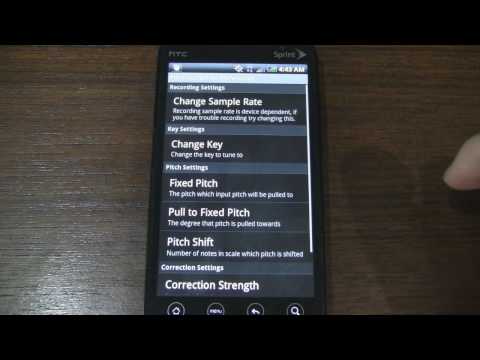 Download: MicDroid
Check Out Related Posts: