Spirit is a new jailbreak exploit which works with the help of a bug in MobileSafari and allows root access to iPhone firmware 3.1.3, this means you could simply point your MobileSafari browser to select location online and voila you have a jailbreaked iPhone. The same exploit is also available in iPad firmware 3.2,  currently MuscleNerd is porting "Spirit" jailbreak to iPad to make it compatible with firmware 3.2, in the video below he shows himself getting root access to iPad which means iPad jailbreak application isn't far away.

Check out the Video – By MuscleNerd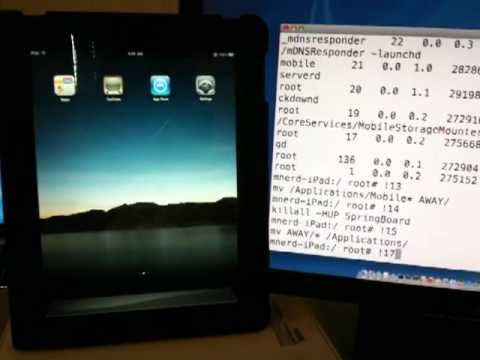 All the third party apps goodness like Winterboard themes, Apps, Games, Cydia will be available on iPad once this jailbreak becomes available.
How to Jailbreak iPad
Currently the instructions to jailbreak iPad are unavailable, once the hack is released, we will post a detailed guide to jailbreak iPad.
Check Out Related Posts: