Another innovative iPhone apps is around the corner its called Drummer for iPhone or you can call it iDrummer its a similar iPhone software like iPiano and iGuitar which we have discussed previously. This great app has been developed by MooTheCow which can work on your iPhone and iPod Touch. The Drummer utilizes the multi touch functionality of iPhone as upto 5 pads can pressed at once.
Here is the Youtube video of iDrummer: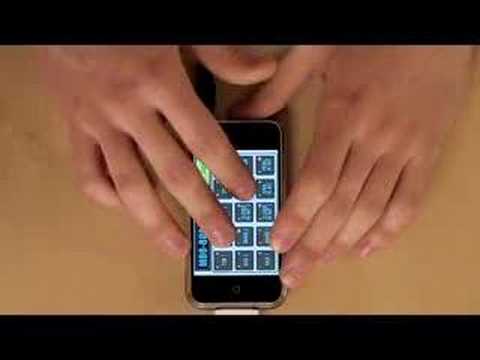 Here are iPhone Drummer Feature list:
A 15 sample Drum Pad for your iPhone / iPod Touch( see image).
Multi-touch. Up to 5 pads can be pressed at once.
Play along to all your MP3s in background.
The following kits come pre-installed: Rock, Dance, Jazz 1 and 2, and Electro.
Drumkits are fully expandable to allow you to add your own samples.
The free iPhone Drummer application is still in private beta phase so can't lay your hands on it right now. iPhone now have iPiano, iGuitar and iDrummer well thats enough if you along with friends wants to become a famous rock band; atleast on Youtube 🙂
You can download the iDrummer(once it gets released) from :
moocowmusic.com/Drummer/
Check Out Related Posts: