Samsung has unfolded the specs of its latest SPH-P9200 UMPC which has a folding QWERTY keypad and it's actually a mobile phone too. It looks like a cool gadget which comes with a superb 1 GHz processor and 512MB RAM memory and 30 GB hard disk space. So its is much bigger on the PC side rather on phone side thus it can act as a complete desktop/laptop replacement as it's Wi-Fi enabled too.
You will get a better picture by watching the Youtube video below: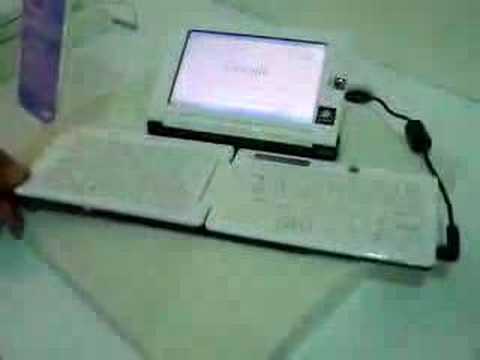 Its sports a wonderful 5-inch WVGA display and split Qwerty keyboard design, users can also attach a usb mouse as it has multiple USB ports. The Camera is just 1.3 megapixels which is a bit too low for a device like this.
Feature wise:
5-inch WVGA display
1 GHz processor
512MB RAM memory
30 GB hard disk space
1.3 MP camera
2.5 hours of battery life
Wi-Fi
Multiple USB ports
Main operation with Stylus
There is no information on the availability of  Samsung SPH-P9200 UMPC.
Check Out Related Posts: