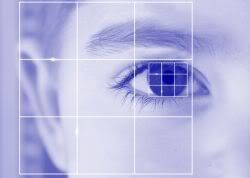 A new eye tracking technology has been developed by the research team of Queen's University in Kingston,Ontario which holds promises to change the advertising world …not in the internet but in the real world.
The new technology utilizes the red eye effect which can be used to record the number of impressions a billboard has received which can provide valuable information to the advertiser about how many eyes have actually seen his roadside advertisement.
Analogy with the real world:
The new technology is similar to the online world advertising in which the advertiser has to pay according to no of visitors or impressions its advertisement has received.
(Click on Read more to expand)
How this technology works:
Eyebox2

which is a palm sized device with camera which emits infra red light is a real
interesting thing which will definitely catch your attention ,It has the ability to record images in
rapid succession and it can tell when someone gazes at your billboard and will keep a record
for that,thus the advertiser has to pay only for the no of visitors(eye impressions) who actually look into their
advertisement.
Check Out Related Posts: