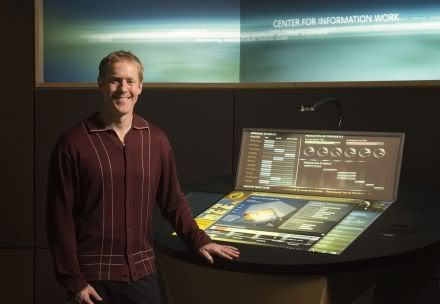 Microsoft's DigiDesk incorporate some very cool features and its a great deal if this Workstation of the future got into the real market .The DigiDesk has a multi-touchscreen unit ,Document Digitizer, Speech recognition engine and equally great software to support this workstation of the future .
The awesome Future desk can search the things you want just by speaking to the machine and the voice gets converted into text, no mouse no keyboard only voice great isn't it . Only thing you can have now is youtube video to get a taste of what we can have in future ,The desk was really cool and is a Must watch video presented by Russ Burtner Product Designer,Centre for Information Work, Microsoft
What's in the video ?
The Video explains how it can solve the problems of the industry to increase productions, the Document digitizer and the controller is the great thing i have ever seen it takes up a snapshot or scan a paper and converts it into digital form with high quality resolutions then you can handle it like a real paper move it ,play with it ,you can even scale the size of the document and can also use digital ink to mark some important things with your hand all this functionality with the help of Multi-touchscreen panel, it was pretty impressive watch the video to believe.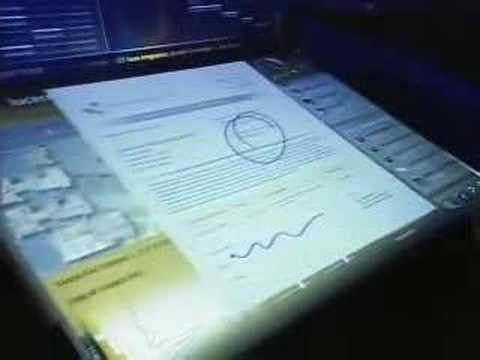 Check Out Related Posts: