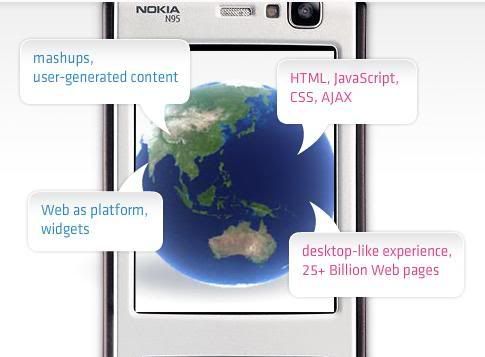 Now the Nokia mobiles users can explore the power of web with widgets making entry into Nokia's mobile devices .
The S60 Mobile users will be able to enjoy the Pc like widget experience they will be able to personalize the widgets to their likes, so that the
information ,content(RSS feeds) and services
delivered automatically to the mobile phone handset without the user having to open up a web browser and search for the information remember the Google personalized home it will be like the Nokia's Personalized section of widets for mobiles .
(Click on Read more to expand)
Widgets will be available through various channels which includes widsets.com
and more developers resources will be available at the Nokia forum website
http://forum.nokia.com/ ,A Web Run-Time software developer toolkit for S60
widgets is being lined up for the third quarter of 2007 which will be made available
at Nokia's forum.
Check Out Related Posts: