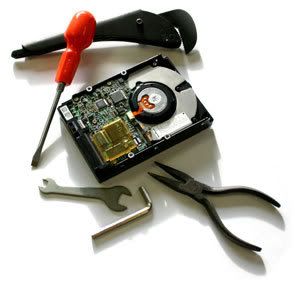 India's premier I.T company HCL has developed a new technology that can recover the data from a crashed system and that too in less than minute.The technology named HCL's EC2 (Embedded continuity and control) boasts of consuming only 0.07 percent of space to create snapshots.The new series of HCL laptops sports this latest technology which comes under the name HCL Non Stop 'Leaptop' series ,these laptops will be able to recover the lost data completely in case of system crash and data loss problems .
(Click on Read more to expand)
How this technology works?
The technology is software with a component embedded in the hardware that automatically stores and replicates 'a complete image of its own working state' of a file including system files at regular intervals.
'Research has shown that 95 percent of PC problems are software related and include accidental deletion, software corruption, problems of settings changes, virus-related system crashes,' said George Paul, HCL Infosystems executive vice-president.
What it can do ?
This technology will be able to recover data in case of :
-System crash
-System corruption by viruses, spyware or Trojans
-Accidental formatting of any of the hard disk partitions
-Corruption of registry files & folders
-Blue screen errors
-System unstability after patch updates
The new technology is compatible with Windows Vista and previous versions.
The Price of laptops with this technology starts from Rs.27,990/- and is optional for desktops and laptops so that users have a choice.
Check Out Related Posts: